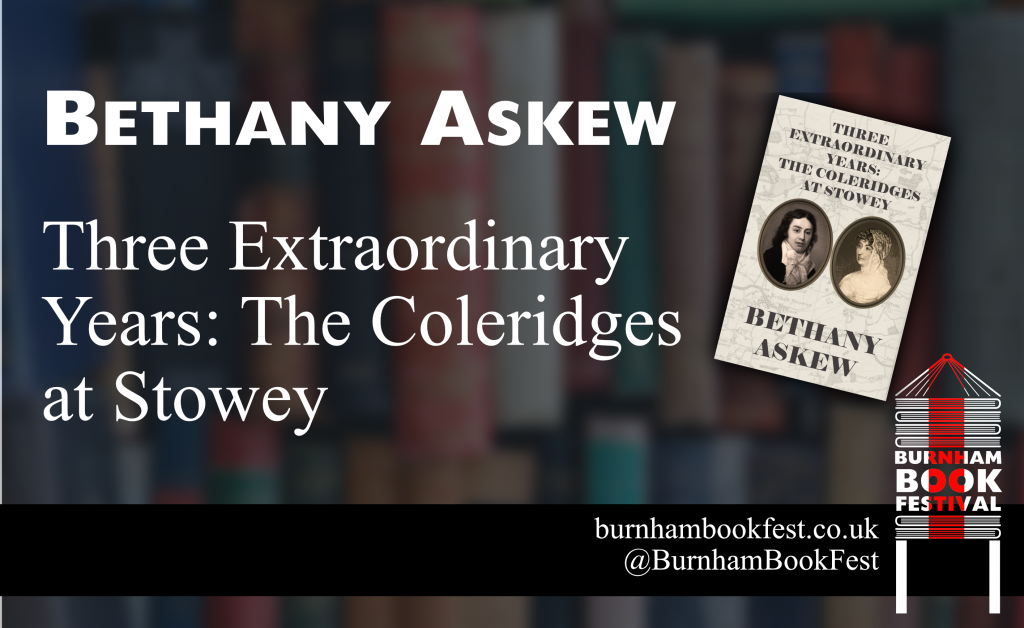 Local author Bethany Askew presents 'Three Extraordinary Years: The Coleridges at Stowey'.
Samuel Taylor Coleridge moved to Nether Stowey in Somerset at the end of 1796. The poetry he wrote here is some of the most beautiful and famous in the English language.
This fascinating talk explores the inspiration behind the poetry: the humble cottage he lived in, the beautiful countryside of the Quantock hills and his relationships with his wife Sara and William and Dorothy Wordsworth.
Presented with North Sedgemoor History Group.
Age range: Any age
Duration: 1 Hour
Time: 7pm – 8pm, Friday
Venue: Pizey Room (may move to Main Hall depending on numbers)
Price: £8/£6 (incl booking fee)