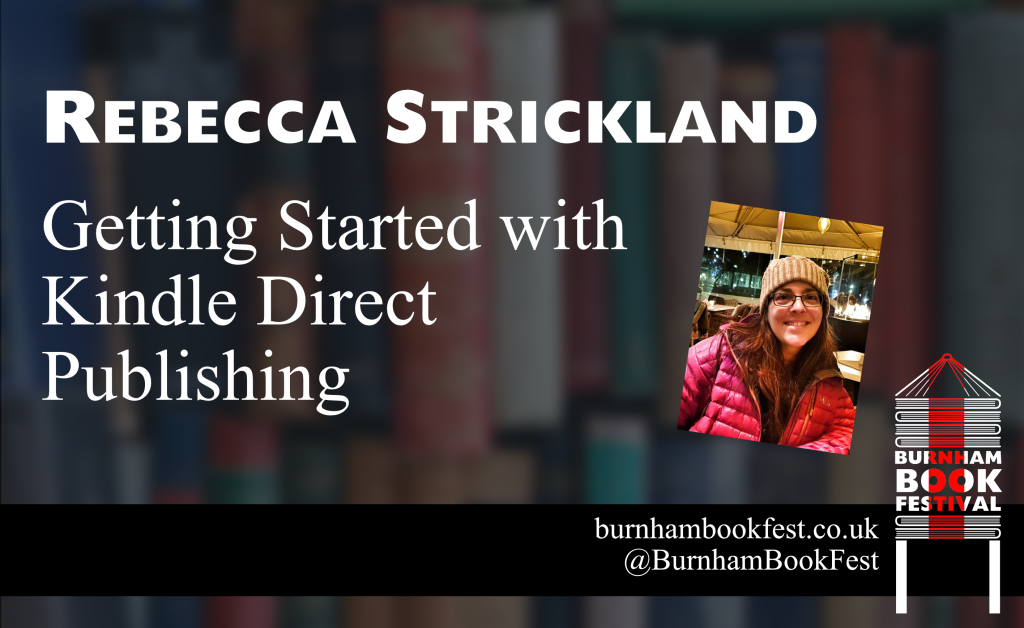 Want to see your writing in print but can't find a publisher that suits your work? Learn about the basics of Amazon's Kindle Direct Publishing (KDP) platform which can help you publish your own paperback, hardback and ebook.
KDP is a powerful tool but it can be daunting when you're just starting out. Learn about the steps you'll need to get your work from a manuscript through to a published book. The session will cover setting up your account, book metadata, keywords, formatting, and covers, plus some of the essential tools that Amazon provide to support you.
Rebecca has worked with several writers to publish their work via KDP and is here to share that experience with you.
Special notes: Familiarity with word processing software will be needed to make the most of this session. Examples will be given for Windows/Microsoft Word but the same process can be followed using other operating systems and software. You don't have to bring anything with you but, if you do have some work you'd like to publish, bring it along in a digital format together with your laptop.
Age range: 16+
Duration: 90 minutes
Time: 4pm – 5:30pm, Friday
Venue: Upstairs in the Library